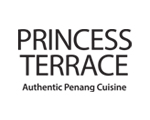 Princess Terrace Authentic Penang Food
Princess Terrace Authentic Penang Food
Princess Terrace is renowned for its extensive buffet selection that features a wide array of authentic Penang-Peranakan dishes. Located within the Copthorne King's Hotel Singapore, each dish has been skillfully mastered and withstood the test of time since the 1970s. Discover unique dining experience with delectable dishes inspired by the rich heritage of Penang and Peranakan culture.
From aromatic Penang Hokkien Mee and the flavourful Crispy Belacan Chicken Wings to delectable Nonya Kuehs, our buffet promises to take you on a journey that captures the essence of this unique culinary tradition. Savour unique homemade Durian Bang Chang Kueh and dainty cups of Kueh Pie Tee. Round up the feast with unlimited servings of freshly handmade Nonya kuehs.
Millennium Hotels & Resorts proudly commits to the following at this venue as part of our sustainability efforts:
We have eliminated the use of plastic straws and replaced them with alternative sustainable options.

We do not offer shark's fin soup.
We thank you for your support in helping us to protect the environment.
Feel welcomed by our lovely staff donned in beautiful kebaya, and imbibe the rustic culture akin of George Town.
Helmed by Chef Liew; a heritage-preserving chef with a burning passion for Peranakan style of cooking. In Penang, there is also an interesting Thai influence in the Peranakan cuisine that can be seen in some of our chefs' colourful creations.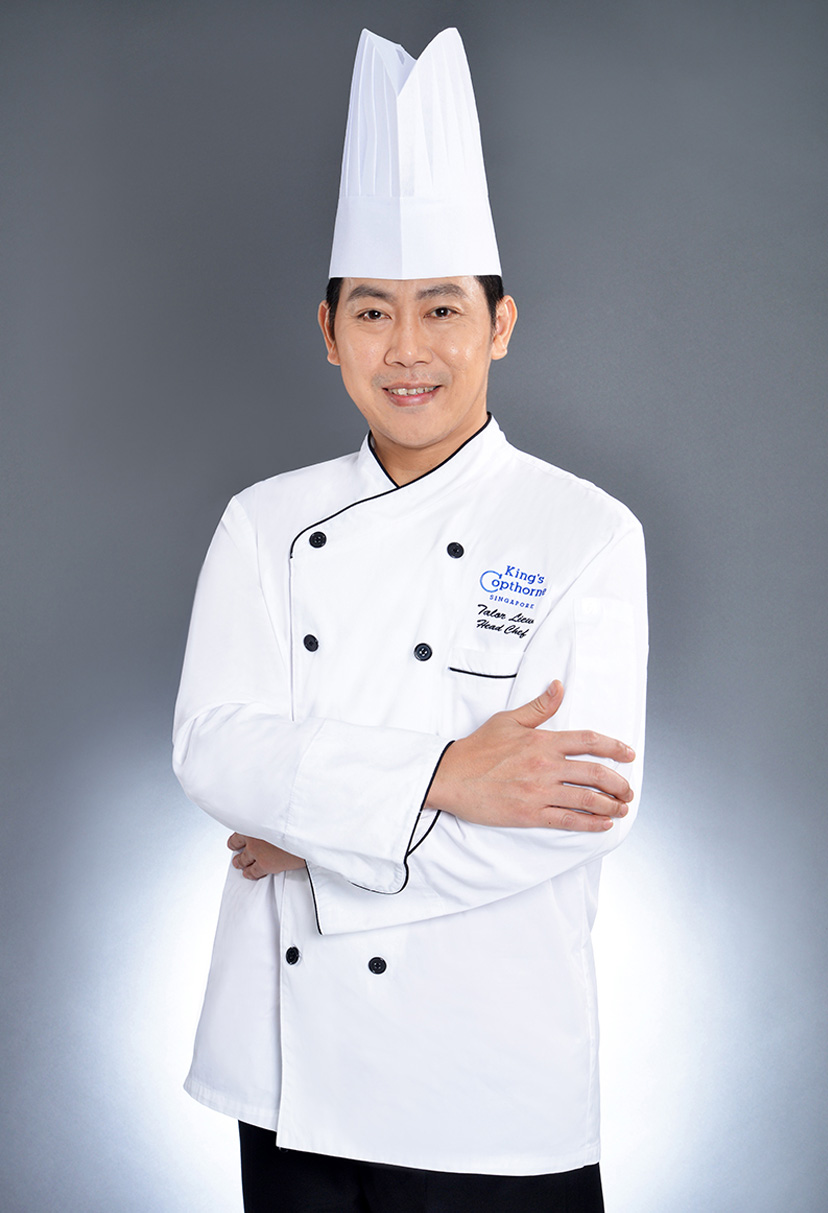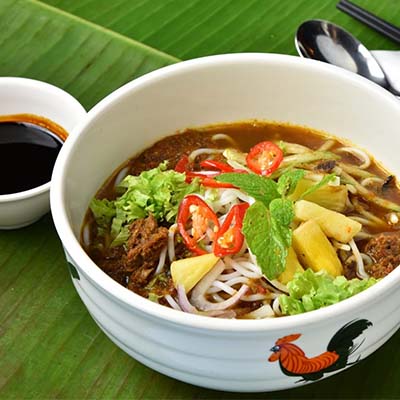 Penang Assam Laksa
Laksa Noodles, Shrimp Paste, Fish Meat, Lettuce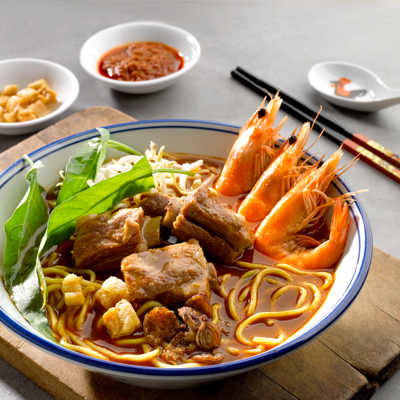 Penang Hokkien Mee
Hokkien Mee Noodles, Pork Ribs, Prawn, Bean Sprouts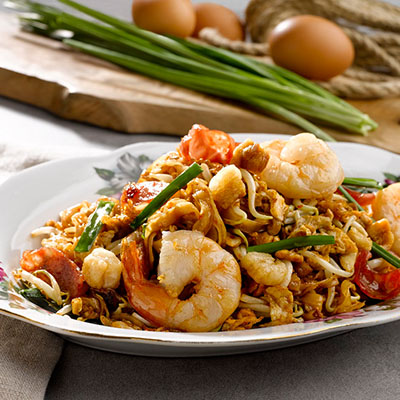 Penang Char Kway Teow
Flat Noodles, Prawn, Pork Sausage, Bean Sprouts, Egg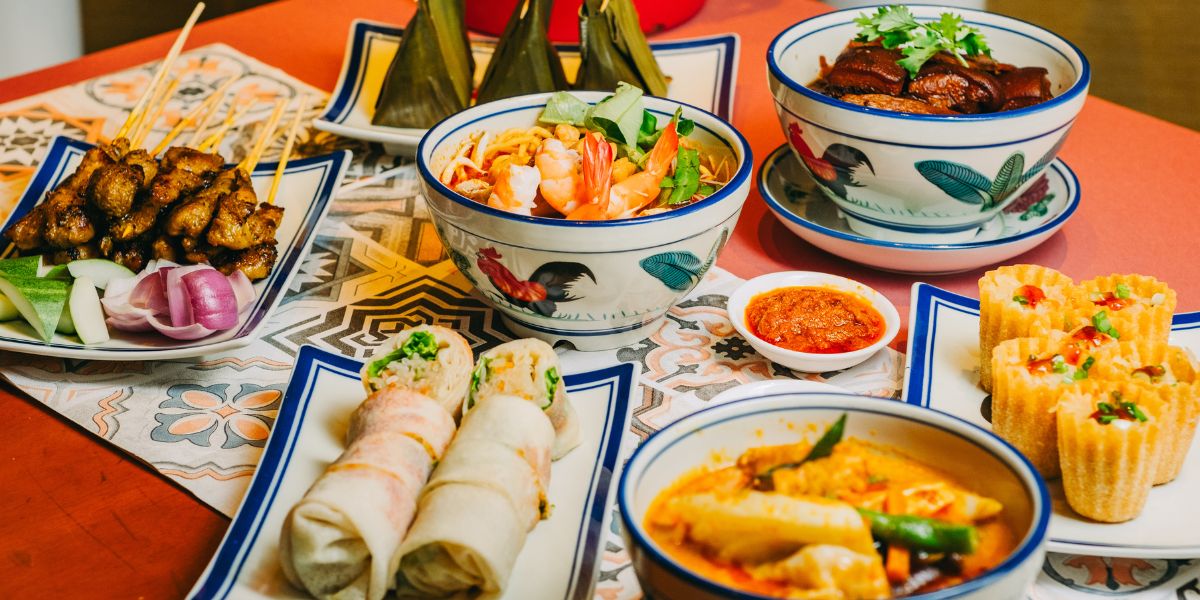 Exclusive 3+1 Buffet Deal
A special 3+1 buffet deal with only $60++/pax to treat you like royalty.
Book Now
Afternoon Tea with A Nonya Twist
Enjoy a leisurely afternoon with exquisite handmade Nonya Kuehs.
Book Now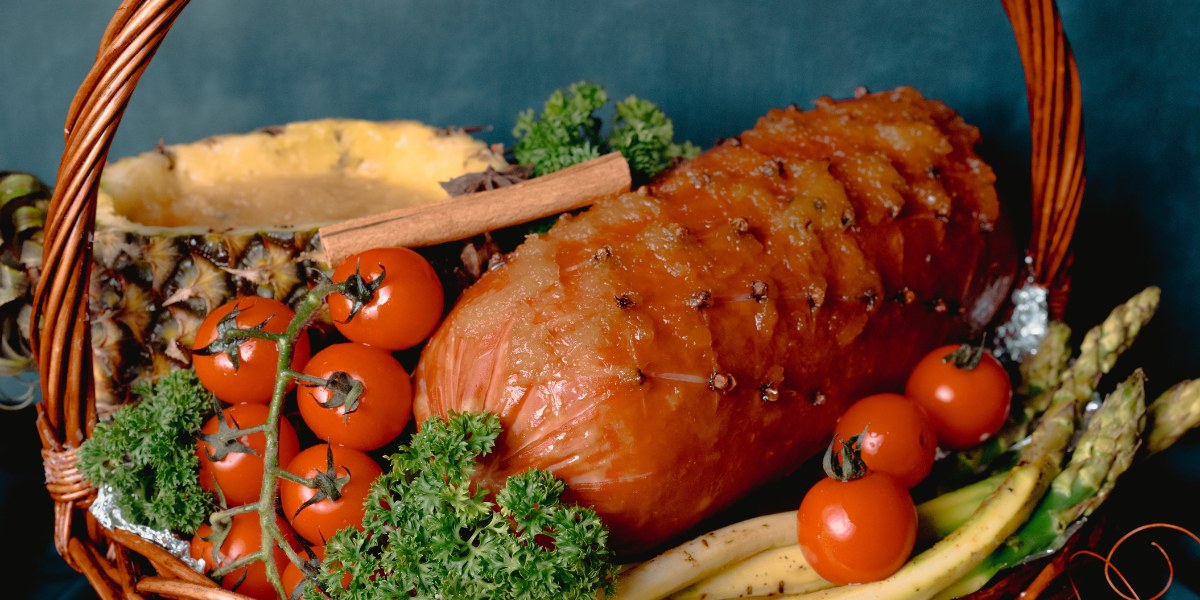 Festive Goodies
With Early Bird Promotion 20% off, opt for our delightful festive goodies for a stress-free celebration!
Book Now

My Millennium is our way of rewarding you every time you stay with us, anywhere in the world.
As a member, you'll get to enjoy rewards that will help you make the most of each moment.