Bugis Restaurant
Delicious and authentic Asian cuisine in the heart of Kensington
Please note: Bugis Restaurant has relocated to The Bailey's Hotel, Kensington London at 140 Gloucester Road, 450 feet along Courtfield Road from the original restaurant location. We look forward to having you dine with us in our new space!
PLEASE NOTE: The Bugis Restaurant is currently closed for refurbishment from 14 May to 19 May. The restaurant will be re-open on Saturday 20 May. Sorry for any inconvenience this may cause.
Considered to be one of London's best Asian restaurants, Bugis Restaurant encompasses an elegant ambience with fabulous international cuisine in central Kensington next to Gloucester Road tube station. Sit back and experience delicious authentic Singaporean, Malaysian and Chinese food with a modern twist. Enjoy a range of dishes made from the finest seasonal ingredients that pay homage to Bugis' Asian roots such as Singapore laksa (spicy noodle soup), dim sum and nasi goreng (Indonesian stir-fried rice).
Please note: We only accept contactless card payments.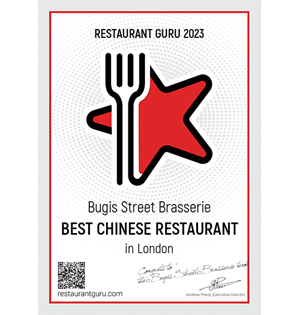 Hotel
The Bailey's Hotel London Kensington
---
Cuisine
Asian
---
Information
140 Gloucester Road London, SW7 4QH United Kingdom
Monday:12:00pm - 11:00pm Tuesday:12:00pm - 11:00pm Wednesday:12:00pm - 11:00pm Thursday:12:00pm - 11:00pm Friday:12:00pm - 11:00pm Saturday:12:00pm - 11:00pm Sunday:12:00pm - 11:00pm