Hairy Crab Menu
Join us in celebrating the flavours of the season with Hairy Crab, and let your taste buds dance with delight.
Whether steamed, boiled, or prepared in various gourmet dishes, Hairy Crab is a culinary adventure like no other. Its creamy roe and tender flesh create a harmonious symphony of flavours that will leave you craving more. Reserve your table now and experience the epitome of gastronomic excellence!
A La Carte menu starts at $18++ per person and Tasting Set Menu is available at $198++ per person (min. 2 guests) and $228++ per person.
Hairy Crab Tasting $198 Set Menu
Hairy Crab Tasting $228 Set Menu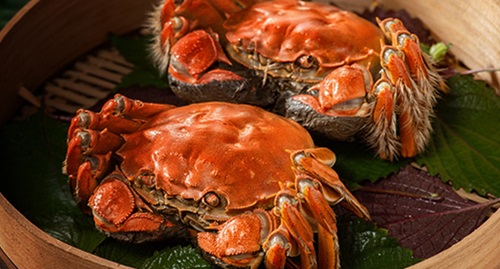 Available from 16 October – 17 December 2023.
Terms and Conditions
Prior reservation is required and subject to availability.
Any existing vouchers and promotions cannot be used in conjunction with one another.
The restaurant reserves the rights to change or amend any terms and conditions without prior notice.