رجوع
معلومات البرنامج
Mitsui Garden Hotels Partnership
Millennium & Copthorne Hotels (M&C) marked its first steps into Japan by collaborating with hotel group, Mitsui Garden Hotels, which is owned by Japan's largest property developer, Mitsui Fudosan.
The online collaboration features information about each corporation's hotels, their locations, and some background about the regions they are situated in. Both groups will also publish each other's hotel information in their respective worldwide directories.
In this collaboration, Mitsui hosts information about M&C's extensive network of more than 100 hotels worldwide. Likewise, M&C's corporate site carries information about Mitsui's network of 15 Mitsui Garden hotels. With nearly 5,000 rooms in Japan, Mitsui is a brand synonymous with style in Japan.
Introducing the Mitsui Garden Hotels partnership
Mitsui Fudosan Hotel Management was founded in 1981 and opened its first hotel in Yodoyabashi, Osaka, in 1984. Extending its footprint, it has since expanded nationwide under the brand name of Mitsui Garden Hotels, and operates 15 hotels, including one under contract.

Offering a variety of single, twin, and other types of accommodation to meet the needs of business and leisure travellers alike, the bedrock of the business is to provide comprehensive facilities, stylish yet comfortable guest accommodation, as well as restaurants and amenities that offer guests a memorable and comfortable visit.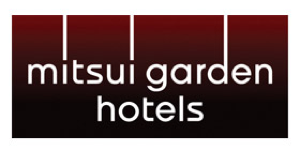 Visit the Mitsui Garden Hotels website